Today, we are celebrating my little boy's birthday party in school. After days of preparation, finally it's here! So we headed off to school and being the last day of the school week, I had the excuse to not let him wear his school uniform! We dropped the little boy in school and instructed our "hired" nanny for the day to wait for the Jollibee crew and receive the food items from them. Then hubby and I went to get the other things needed for the party like the cake, balloons and the food for the mommies and nannies. Everything was all set, and thankfully I didn't forget anything! 🙂
So I'm sharing some photos of the small party held at my little boy's classroom.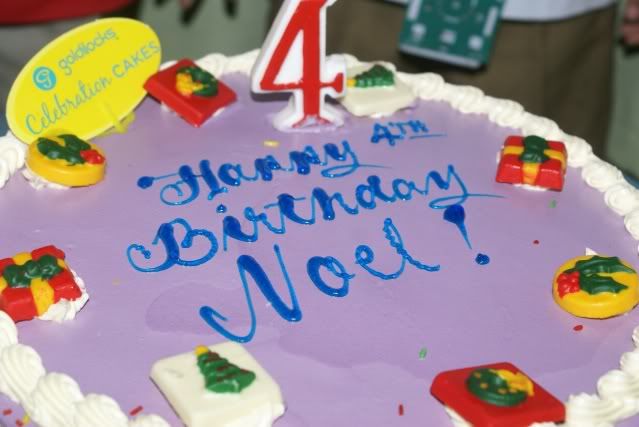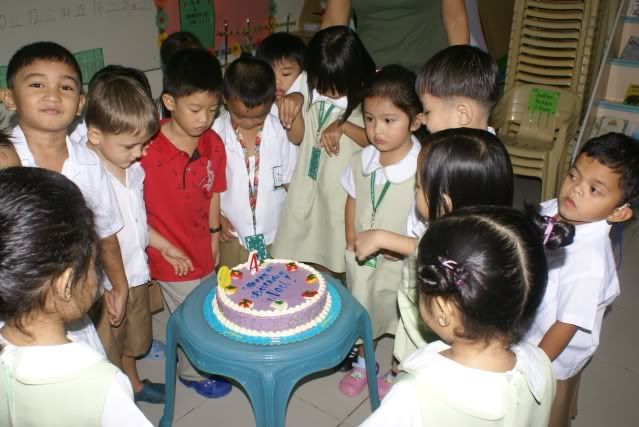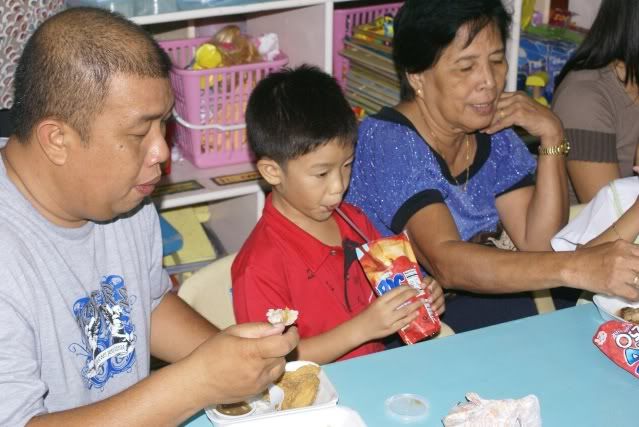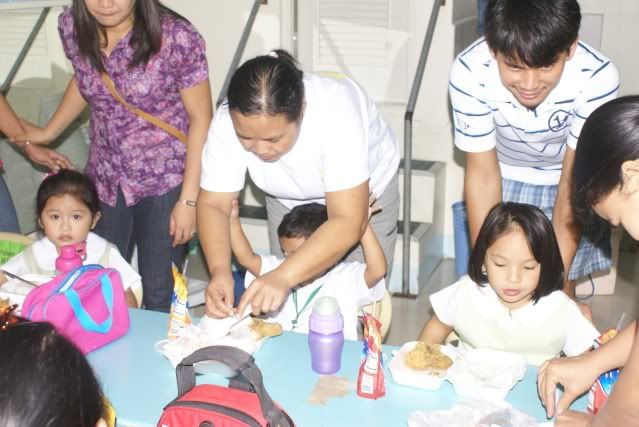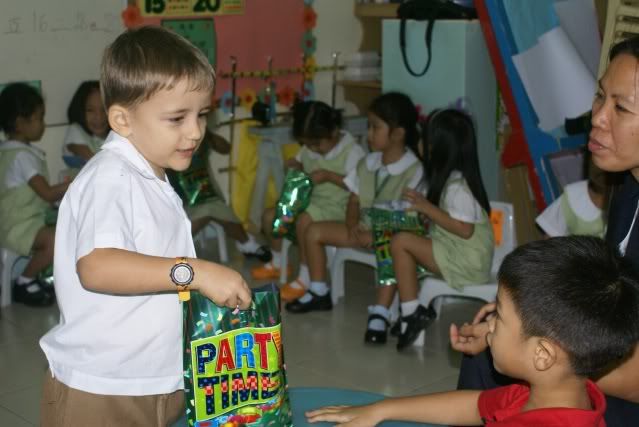 The kids as well as the adults enjoyed our little treat for them (I know they were) 🙂 and indeed everything turned out well! Advance Happy Birthday Bogs! We love you!